So a taxi from Sidmouth to Bournemouth Airport for the 2nd job of the day. Up at 5 am to run the chef to work then down to Sidmouth. Then taxi from terminal 5 at London Heathrow airport back to Christchurch £92.50 including the car park. Girls contacted me to let me know they where off which all ways help, they had only hand luggage so were straight through and then out and back to Christchurch.
We did a couple of jobs of the rank then out to Brockenhurst to the pig for a taxi to Christchurch again with some nice customers.
Had a call for Heathrow to Southbourne, Bournemouth for £89 + car park lets see if we can do better tomorrow a nice little taxi Bournemouth to Bristol airport at the new price of £89 for 4 people plus luggage or add £10 for 8 plus luggage.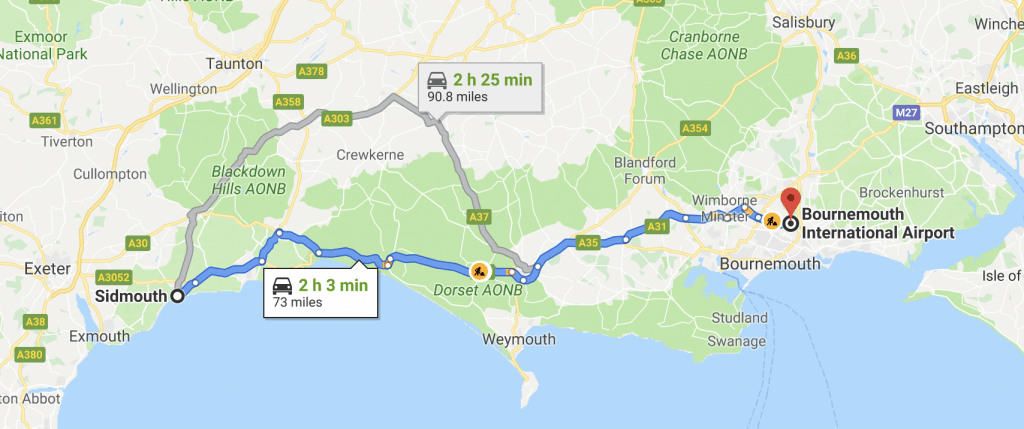 To contact Dorset Airport Taxi or to enquire about a booking or for more information on our Airport Cars or Ferry Port Taxi, please use the enquiry form or call us on 01202 481809
Additional contact telephone: 07704 502678
Should you have any further enquiries please email [email protected]
We look forward to hearing from you.
Use our LIVE CHAT service. Start by clicking the "chat" button at the bottom right of your screen.